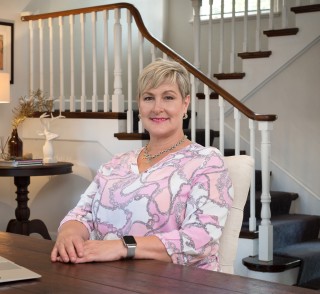 My career in real estate spans two decades, both nationally and internationally. As the principal of Chilton Real Estate in Wahroonga, I'm fortunate to have built a reputation for efficiency, honesty and in-depth local market knowledge. This position enables me to guide clients through the sales process calmly and effectively and is what keeps clients coming back or referring me to other sellers.
When I take on a property, I don't merely show it to prospective buyers; I actively sell it. I intentionally choose to list only a limited number of homes at a time, allowing me the opportunity to ensure that all the elements you need to achieve a successful sale are in place. I remain hands-on and engaged with you throughout the entire sales process.
Many sellers feel overwhelmed when it comes to packing up their memories from a cherished family home. I'm there to accompany you along this sometimes difficult road and provide whatever assistance and advice you may require.
When it comes to marketing I pride myself in being able to think "outside the box". I'll create a marketing campaign that is unique to your specific property, not just a run-of-the mill generic offering. I consider myself proactive as opposed to reactive, and instead of relying only on Chilton's extensive database, I'll get on the phone to my network of buyers' agents, relocation agents and immigration professionals, all of whom have qualified buyers wanting to buy in Wahroonga, Warrawee and Turramurra.
When you're ready to sell your home please get in touch. I'd love to help.
Contact Carol Johnson